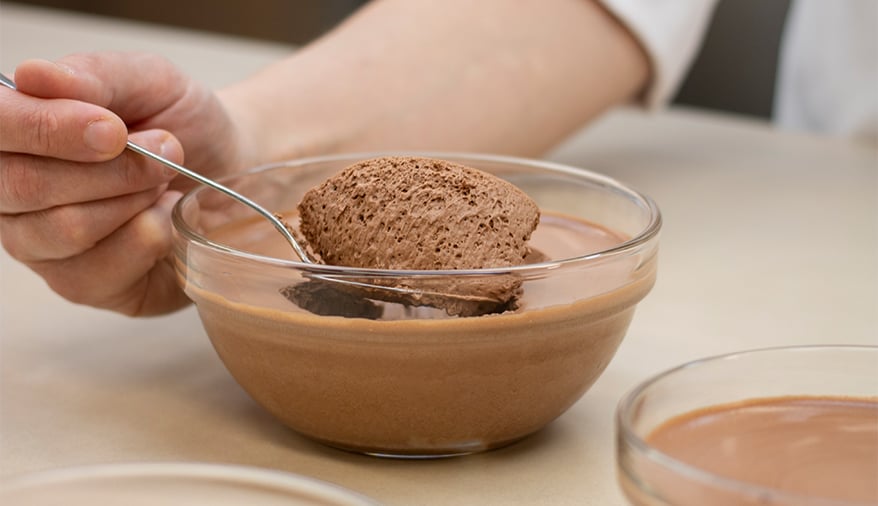 How to make a perfect chocolate mousse?
Without any doubt, one of the most sought-after recipes in online searches and one that our students constantly ask us for is the chocolate mousse recipe.
By definition, a chocolate mousse has an airy texture that can be made with a whipping cream-base, a merengue-base or with a mix of both. And, if we are talking about dark chocolate mousse, here are some of its key characteristics:
Aerated: Any chocolate mousse recipe has to provide us with a light, fluffy and delicate mouthfeel. To achieve that it is essential to control all the texture creating techniques, which are especially important for mousses: textures created with the use of emulsification, aeration, thickening and gelation techniques. You can read all about them in our post: "The 4 pastry techniques to achieve perfect textures.
Intense cocoa flavor: Last, but not the least, a dark chocolate mousse needs to provide  us with an intense chocolate (cocoa) flavor. While it seems obvious, there are many chocolate mousse recipes where the chocolate flavor remains in the background, instead of playing the main role. In our opinion if we are using a high-quality chocolate, with different aromas and flavors, made from unique cocoa bean, our job is to show respect to the ingredient we are working with by highlighting all these attributes.While we can combine dark chocolate with other flavors, we prefer to keep this flavor as clean as possible, trying to maximize it the fullest.
In our last webinar with Jordi and Adrianna we talked about all these attributes of the chocolate mousse, analyzing – one by one- all the ingredients in a traditional chocolate mousse recipe.
Thanks to the B·Concept method we can understand the role of each ingredient and we can proceed to reformulate the classic recipe, adapting it to our specific needs.
This is how we managed to create a dark chocolate mousse recipe that is healthier, lighter, and tastier. See below the comparative between traditional recipe and the B·Concept version.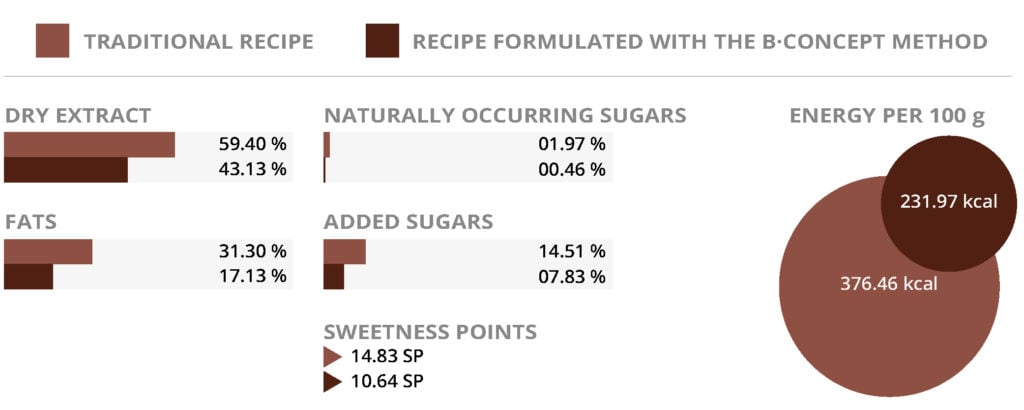 You can check the video and download the webinar booklet using the following button: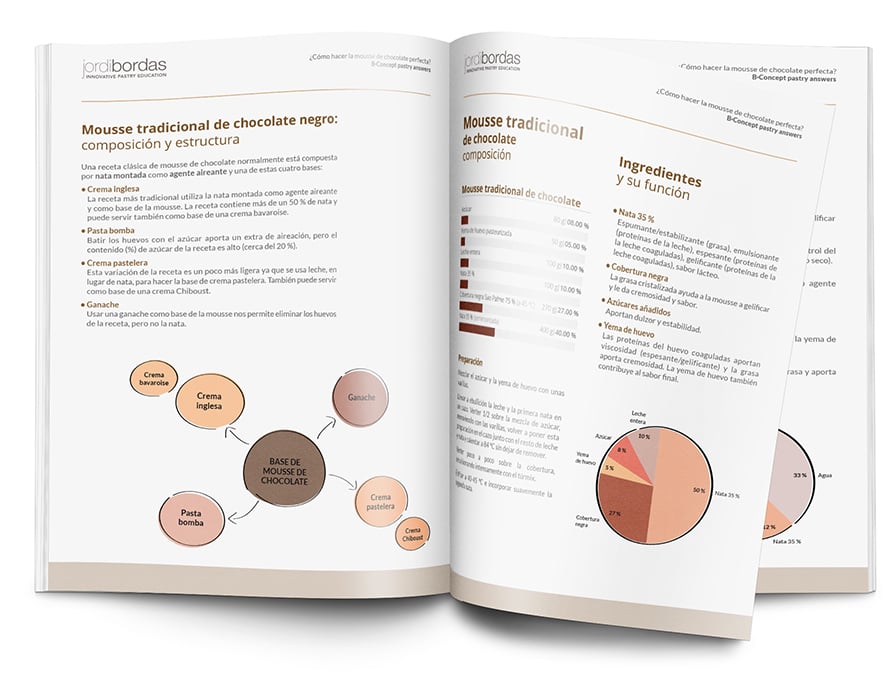 Remember that is you want to know more, you can take a look at our pastry according to the B·Concept method course, in which you will learn about four texture creating techniques and how to formulate your own recipes from scratch.