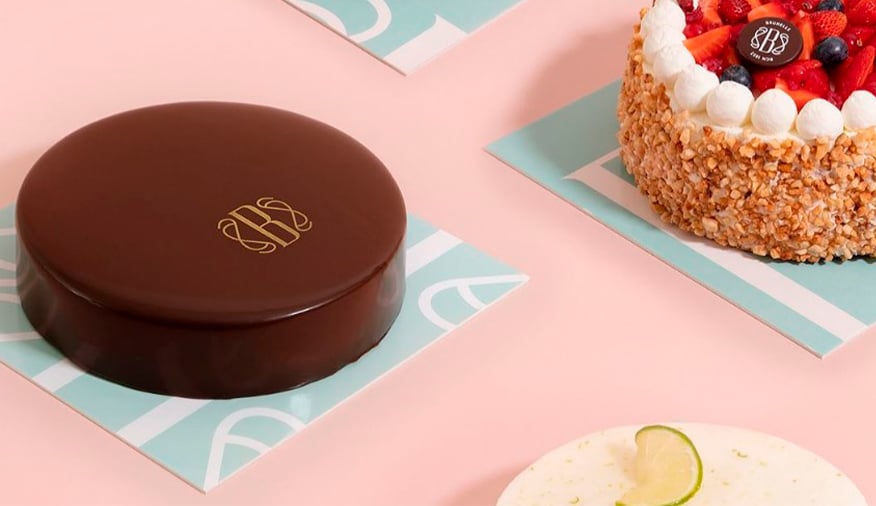 12 pastry shops in Barcelona you should visit
We love to discover the most delicious corners of Barcelona! If you're reading this article it's because you're looking forward to a sweet route around the city. As dessert lovers 🤤, we have selected the 12 best pastry shops to succumb to sweet temptation.
The crunchiest croissants, the sweetest and most beautiful cakes, the most exotic flavors and the most spectacular decorations in Barcelona. We are talking about the "traditional" pastry chefs and also about those who dare to search for new ingredients.
Time to sweeten up our lives a little. Let's go!
Takashi Ochiai
Matcha tea lovers! 💚 From experience and a passion for all things sweet, Takashi Ochiai, was born, a pastry shop of Japanese origin found in Barcelona.🎌🍥
The chef incorporates flavors from Japanese pastry-making, like the wonderful green tea 🍵, with more traditional, occidental elaborations such as croissants, cakes, muffins, truffles, and so on. Though we love to try out everything there is to offer, we adore their green tea croissant above all. And we're not the only ones…
They also offer recipes of Japanese origin, like dorayakis, mochis, or cotton cheesecakes. These sweet treats will have you drooling all day long. The demand for their products is so huge that they have expanded to teaching Japanese pastry courses. The mochi class is nothing short of a hit…😏 
Their intention is to bring us closer to the Japanese essence, but with Mediterranean twangs. You'll love Ochiai!
Location: C/ del Comte d'Urgell, 110 (Barcelona)
Hoffmann
Situated in the renowned Born neighbourhood, Hoffman has been named the Best Pastry Shop of Barcelona 2023. They offer an extensive repertoire of confections that have been reworked and perfected over the last few years thanks to the hard work of the entire team, especially our friend Miquel Guarro, the pastry shop's director.
They incorporate individual creations that vary depending on the season, and packs intended to surprise even the pickiest palates. For this reason, their pastry shop has become a necessary stop for all tourists in Barcelona, mostly for all the foodies.
After trying almost all their pastry products, by unanimous vote, we have chosen the famous mascarpone croissant. And no wonder! It's a classic Hoffmann—crunchy on the outside, deliciously creamy on the inside. 🥐
Location: C/ dels Flassaders, 44 (Barcelona)
Jon Cake
Do you like cheesecake? 🧀 What can we tell you that you don't already know…? That smooth texture on the inside, the golden crust, the crumbly biscuit base… Mouth-wateringly good!
Only one name comes to mind: Jon Cake. Our most favorite artisan cheesecake in Barcelona. You'll find traditional varieties made with Brie, Cabrales, Gorgonzola, Parmigiano Reggiano, as well as other more creative options like Lotus, Tiramisu, and Truffle.
Be what it may your cheesecake of choice, all you need is an extreme sweet tooth to go to Jon Cake. What's more, they have recently opened their new location, Joncake&Wines, where the wine shares the spotlight with the cakes. It is, without a doubt, the perfect place to celebrate and enjoy yourself.
Locations: C/ dels Assaonadors, 29, and C/ de Gelabert, 42 (Barcelona)
Sant Croi
Who doesn't get a huge smile on their face after that first bite into a delicious croissant? As a fan of all things sweet, you'll surely know that Barcelona is the croissant capital, since this title has been granted to the city's pastry chefs on eight occasions.
Sant Croi by Albert Roca has achieved the title of Best Artisan Butter Croissant in Spain not once, but twice. Crispy, flaky, tasty…
The chef offers the highly acclaimed butter croissant in his shops, and we couldn't try it fast enough! We can confirm it is truly exquisite. 🥐
In Sant Croi, you'll find a variety of pastry products and chocolate. It's the perfect place to have breakfast, brunch, an afternoon snack, or simply as a cheeky treat (which is always justified).
Location: C/ de Bassegoda, 56 (Barcelona)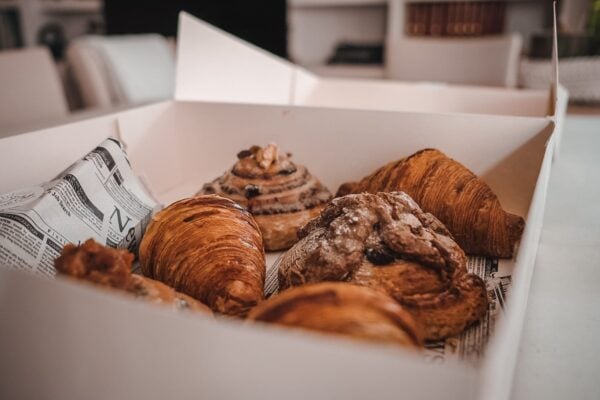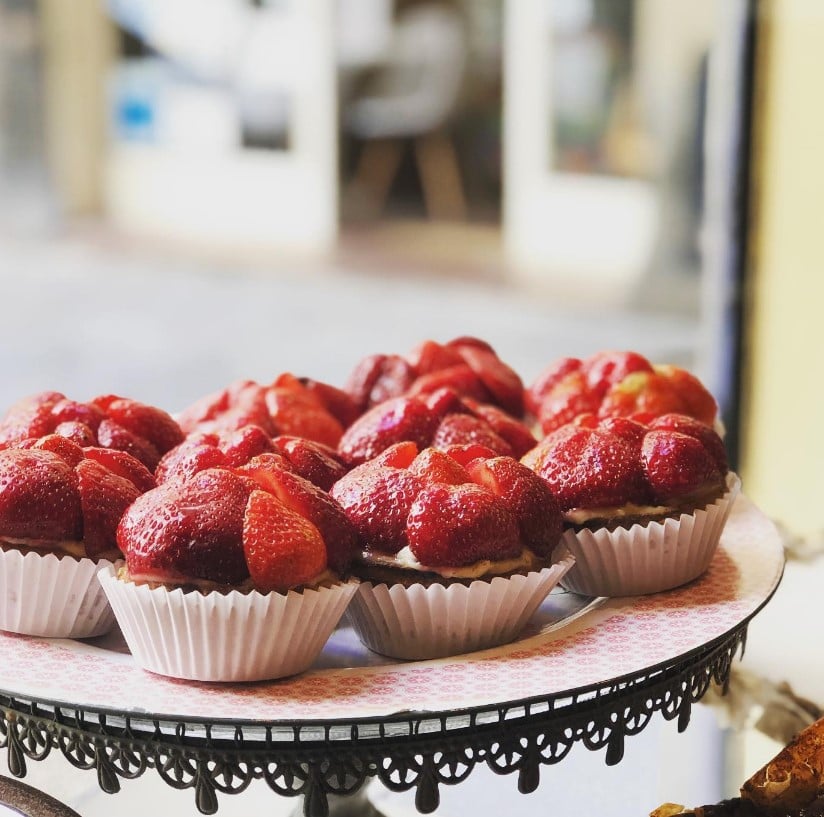 Escribà
If someone asked you which pastry shop first comes to mind when you think of Barcelona, we're certain it would be Christian Escribà's. Their incredible cakes have always been the showstoppers.
They are a claim not only to the people of Barcelona, who place orders on their most special days of the year, but also for tourists who wish to get a taste of the best pastry shops in town. 
Whose birthday is coming up next? Surprise them with one of Escribà's creations. Of course, you can place orders for whatever reason you like, or for no reason at all. Life is always sweeter with a cake or two!
Locations: Gran Via de les Corts Catalanes, 546, and La Rambla, 83 (Barcelona)
L'Atelier
The best time is brunch time! Surely, you must have heard of the most famous brunch place in the city. In the bustling Eixample area of Barcelona, L'Atelier is a three-in-one: a vanguardist space, a bakery school, and a pastry shop.
What makes them stand out? The best bakery products combined with cold cuts  and cured meats of the highest quality to create unique dishes: flaky waffles with salmon and avocado cream, brioche with poached eggs, ham, brie, and truffle sauce, and so much more.
Let's not forget the matter at hand—the sweet side! They have an impeccable elaboration; fresh pastry and baked goods made new every day. 
Now you know what to do for brunch this Saturday. Even though you won't want to share, we're sure you'll want to invite your favorite person to accompany you in experiencing it with you. 👏🏼
Location: C/ de Viladomat, 140 bis (Barcelona)
La Pastisseria Barcelona
A classic that you simply cannot miss ❤. Flavor and quality are the two adjectives to best describe La Pastisseria Barcelona.
It was born from the union of two incredible people: Josep Mª Rodríguez, winner of the  Coupe Du Monde de la Pâtisserie, and Ana Lucía Jarquín, head of R+D. They work together day in, day out on the creation of elaborations which they then present in their pastry shop.
From rough ideas all the way to the selection of  ingredients, flavors, textures and shapes;   their colorful display cases remain full of petits gâteux  that follow the seasons and are nothing shoutout to the people of Barcelona.
Enjoy their soft, spongey briocherie, an artisanal treasure elaborated in the most signature pastry shop in Barcelona.
Locations: C/ d'Aragó, 228 and Via Augusta, 166 (Barcelona)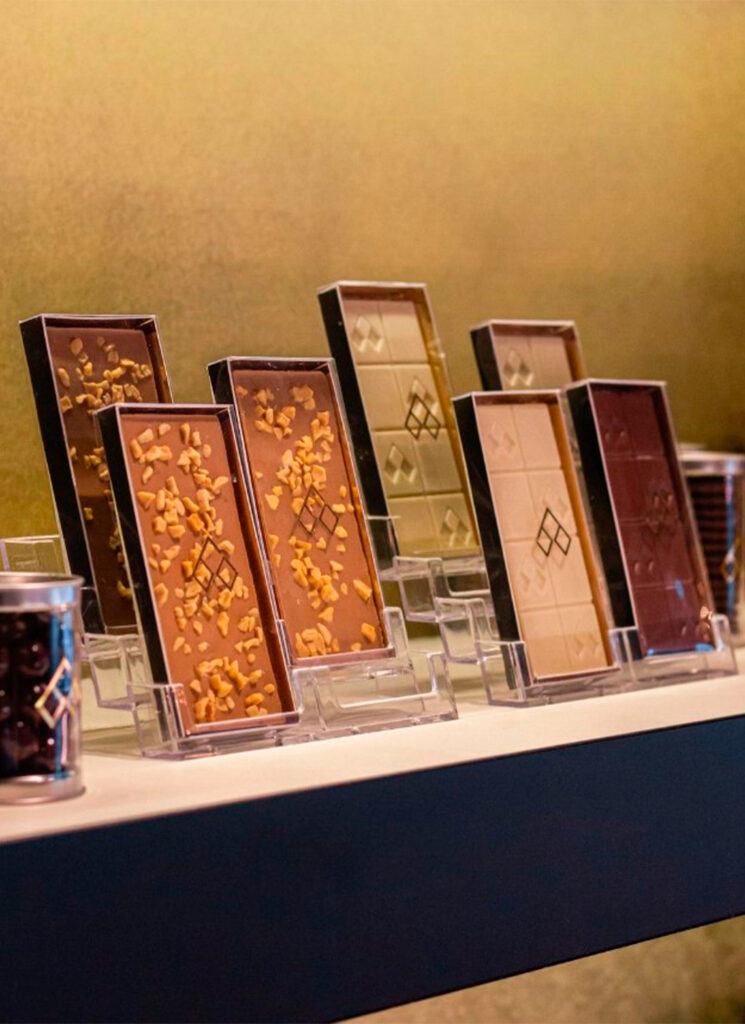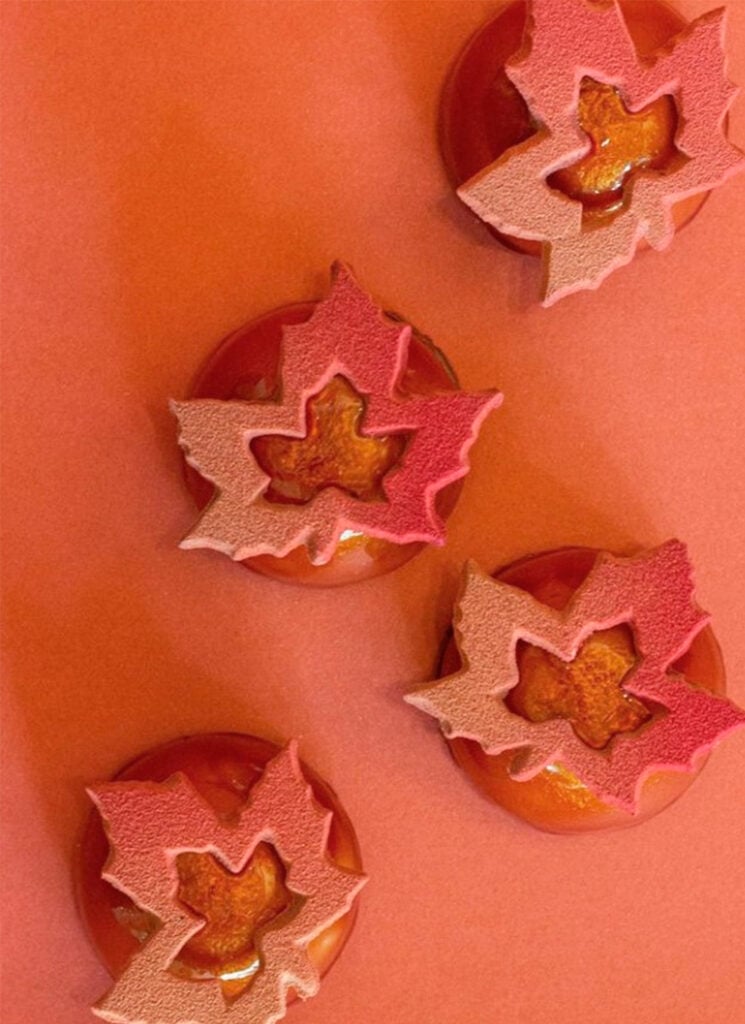 Oriol Balaguer
If you're yet to visit one of Oriol Balaguer's shops, you're in for a treat! You'll find his tiny parcels of pleasure, full of flavor, their chocolate bonbons! Their collection of bonbons, their original form half a cocoa bean, is defined in exclusive collections.
A small display case, very strategically places in their shop in Barcelona, was custom-built to showcase their concept cake, a cake that is renewed every month with a change in image and a new symphony of flavors.
This is how Balaguer works, by combining both sweet and savory flavors in the one elaboration and achieving a perfect yet surprising flavor-pairing. 
If you're in Madrid, we recommend visiting La Duquesita, but above all the Tea Room, a new space where the bonbons are the main character. Here you'll find a vast selection to choose from to make your personalized box. There are also truffles and macarons!
Locations: Plaça de Sant Gregori Taumaturg, 2 and Travessera de les Corts, 340 (Barcelona)
Brunells
Previously closed in 2018, the iconic pastry shop Brunells reopened its doors in 2020, ready to start a new chapter. This time with different partners: the owners of Cafés El Magnífico, Pastelería Canal, and the branding studio LKC. High flying pilots!
They've joined forces to preserve both the original and modernist spirit of the shop, but with a little touch up. In terms of space, it boasts symmetry and the perfect color range, with one part dedicated to pastry and another reserved for casual coffee enjoyment at the  bar! ☕
Their sweet options reclaim and update the most signature desserts of the city, but you will also find an abundant selection of savory products. Our favorite? The Mallorquín, a grilled focaccia with sobrasada from Mallorca, cheese, and a touch of honey. 
Location: Carrer de la Princesa, 22 (Barcelona)
Pastisseria Faixat
If you live in Barcelona, you've probably come across the legendary treats of Pastisseria Faixat. Established in 1929, this city classic is where you can find the age-old Sara or Sacher, as well as lighter mousses made with lemon or red fruits.
Enric and Gisela take the reins of the pastry shop with zeal, curiosity, a love for chocolate and a thirst for excellence. Together, they have built up a huge variety of classic pastry products that please all. 
They have an extensive menu of cakes, desserts, tea-flavored treats, and baked goods. Their workspace can be found in the shop itself, and their products are handmade every day. The strong scent of vanilla gives them away!
Location: C/ de Muntaner, 159, 161 (Barcelona)
Casa Vives
Casa Vives is formed by the fourth generation of a business which, since its early days, has been dedicated to the elaboration of bread. Over time, they have continued to innovate so as to offer a greater variety of high quality pastry products.
Pastry chef Miquel Vives continues in his learning constantly, in order to offer pastry and bread that is consistently up to date and balanced. You'll find sweet options like briocherie, cakes and puff pastry, as well as savoury ones like quiches, cocas, sandwiches, and more.
Casa Vives' very own chocolates shop production is one of the most important selections of the business.
Locations: C/ Sants, 74 and Rambla Catalunya, 58 (Barcelona)
Enric Rosich
For Enrich Rosich, macarons are a personal devotion which has recently become his main work of choice. Step by step, a journey has opened up for him which, amongst other goals, has led him to this specialization.
You'll find macarons of the finest quality and different flavors for you to pick from; 12 classic flavors that are available all year round, like chocolate, vanilla, pistachio or raspberry. Other dates and seasons see the incorporation of new flavors that always surprise customers - even the most loyal ones!
The different colors and the creaminess you'll find at the heart of each one of these French delights are perfect for special occasions. If you want to combine them with exquisite truffles too, it's a must-go!
Location:Av. Diagonal, 557 (Barcelona)
If you also have a sweet tooth, you can't miss these treasures! And if you're more of an ice cream or bread lover, we also recommend our favorites.